WC Fields W.C. Knickerbocker Pull String Doll Stuffed Toy Juggler Vauldville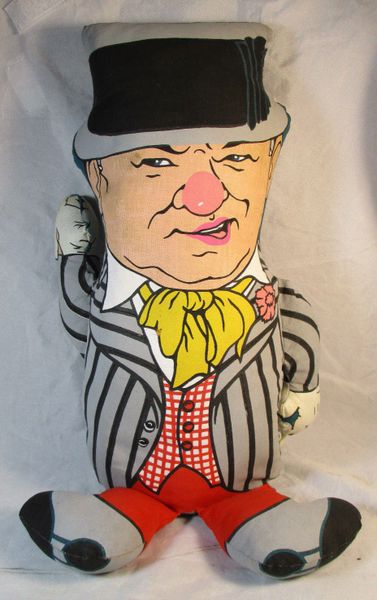 W.C. FIELDS 15" KNICKERBOCKER TALKING CLOTH DOLL.
Overall very nice condition. Has a very small hole in the cloth on the front.
Works and talks although he is a little muffled sounding but you can make out what hes saying.