Very Unusual Egg Shaped Fairburn Agate From South Dakota #7266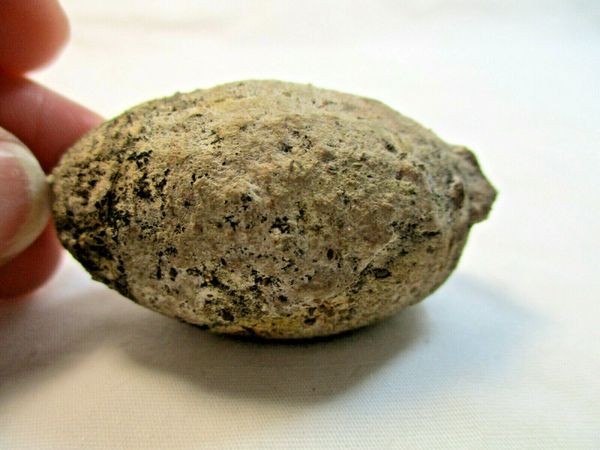 Very very unusual Fairburn Agate Nodule from South Dakota.  Appears to have been dropped and broke as there is no agate loss from a saw and insides are a bit rough.  Egg shaped coprolite look to the outside. Definitely the only one like this Ive ever seen.

Whole nodule weighs 1.972 oz and measures 2.023" x 1.175" x 1.166"

All agate photos are taken in a studio setting under studio lights.  Please make sure to view all photos as they are considered an important part of the item description.