The Hen of Wahpeton (Or) Unjincila Wahpetun Etanhan Kin He 1943 #220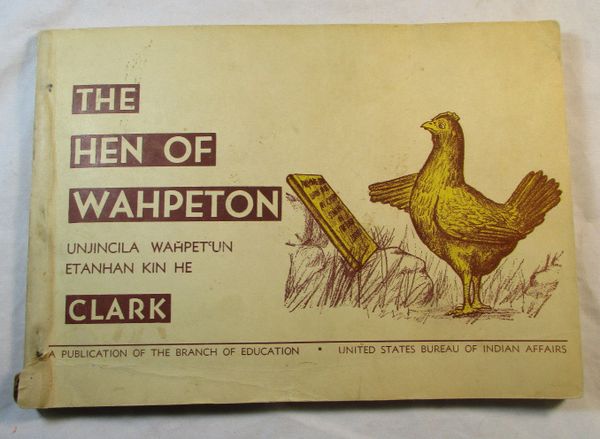 The Hen of Wahpeton English and Lakota book in both languages.
Has a name written in the front cover as well as some wear on the binding. 
Publication of the Bureau of Indian Affairs. Printed primarily for use in Federal Indian schools. Suitable for use in any school.