One of A Kind Carved Pipestone Feast Bowl Sioux South Dakota Blue Cloud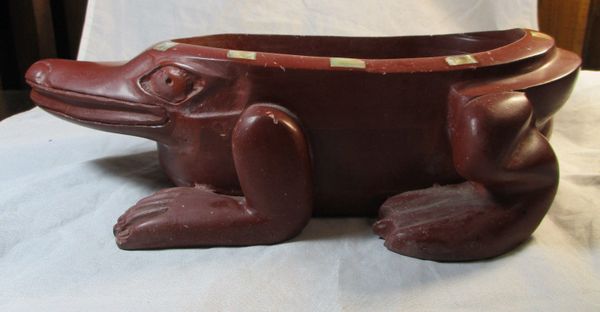 Incredible one of a kind pipestone feast bowl made by South Dakota Native American Sonny Blue Cloud.
Modeled after the Northwest Coast Feast Bowls carved from wood.
Sonny has since retired from the art.... there will never be another of these great Blue Cloud feast bowls.
Inlayed with abalone.
Quite heavy at 9.39 lbs of pipestone. Measures 13" x 10" x 4" tall