Large 6.75 ct Cabbed and Polished Ellensburg Blue Agate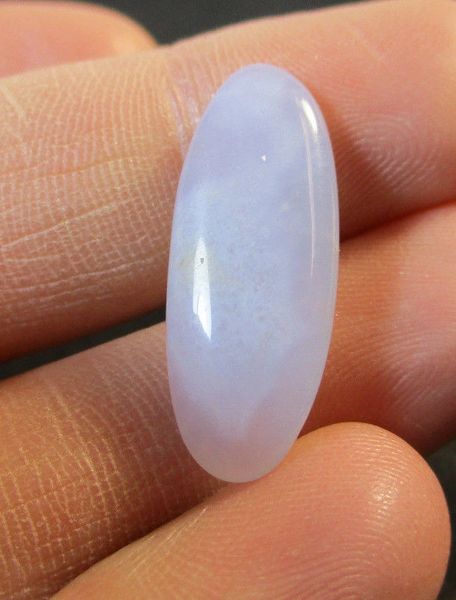 Stunning 6.75 ct cabbed and polished Ellensburg Blue Agate from Ellensburg Washington.
This stone was cabbed by Charles "Cub" Wood formerly of Lucky's Agate Shop in Ellensburg Washington. The Ellensburg Blue Agate is the 3rd rarest gemstone in the world.... your chance to own a truly rare stone.
Measures 24mm x 9.41mm x 3.5mm. Stunning piece would be great in a personal collection or made into your favorite piece of jewelry... a sure showstopper.
Will be shipped priority mail with insurance.