Jute Bamboo Natural Reusable Gift Bag #5927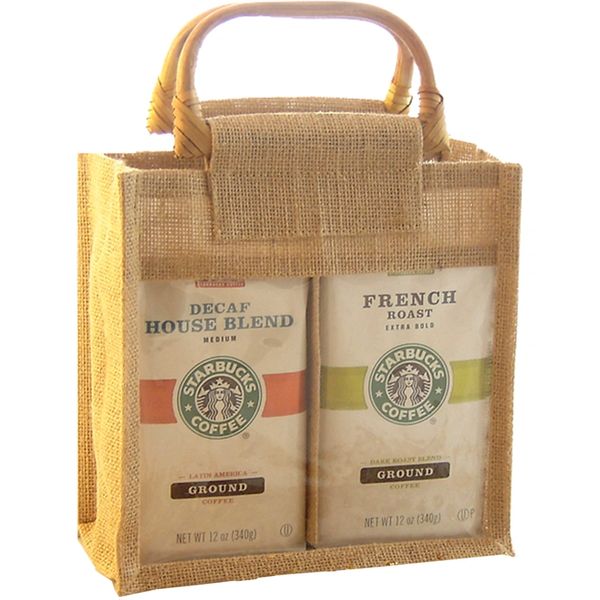 Brand new with tags. Never used.
Great for coffees, teas, and other gourmet delights! Bella Vitas large 12 oz. compartment gourmet gift bag is an enticing way to make a lasting impression. Made from natural jute, this bag is eco friendly, sustainable, reusable and features a bamboo handle. Make a lip smacking statement for your gourmet food items utilizing the double foldable compartment separator and window panel to display your brand.
Does not come with contents, contents for photo purposes only.