Fire Jasper Slab From Black Eagle Mine South Dakota #RM9E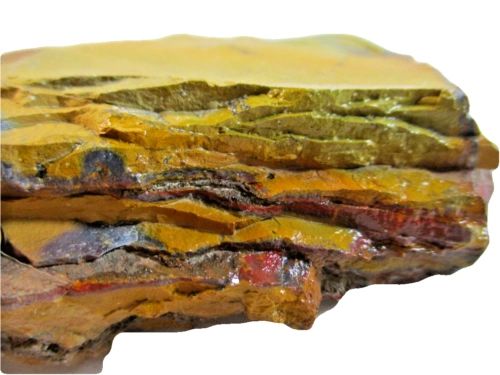 Beautiful slab of Fire Jasper from the Black Eagle Mine in South Dakota. 

Weighs 482.35  grams

Measures 5" x 3 1/2 x 1 1/2"

Physical
Fire Jasper is thought to be good for general non specific aches and pains. It is said to support all healing processes and is believed to help with the digestive process and to strengthen and support the immune system.

Mental/Emotional
Fire Jasper offers us support in times of stress. It helps to soothe our nerves, reduce fear and lessen insecurity. It helps us to feel much safer and more relaxed, indeed, Jasper in general is often called the nurturing stone.

Spiritual
Fire Jasper is a protective and grounding stone which absorbs negative energy, balances our Yin-Yang energy and cleanses both our chakras and our aura.