Ellensburg Blue 14kt Gold & Diamond Ring Retail $16,000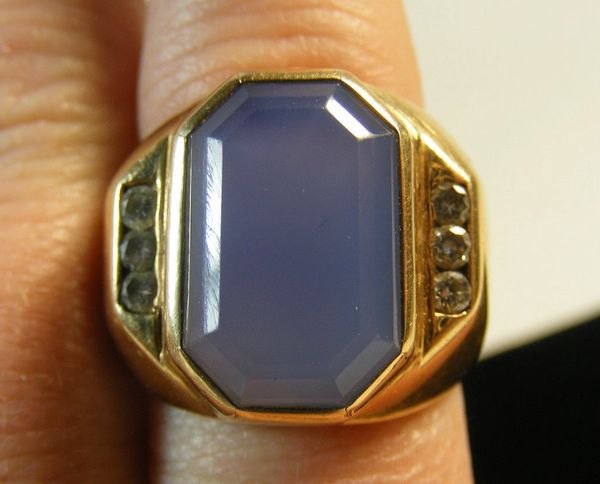 100% Natural Guaranteed Ellensburg Blue Ring size 10.5 ring.
This particular ring was made for the First State Lottery in Washington State by Lucky Willet of the former Luckys Agate Shop in Ellensburg Washington. The state offered either a cash price of $10,000 or one of three beautiful Ellensburge Blue rings. Was retailed at $16,000. A copy of the article will be included with the ring.
Ellensburg Blue agates are considered the 3rd rarest gemstone in the world. Great quality, truly unique stone.
This is a true one of a kind with incredible craftsmanship and quality.
Stone measures 16.59 mm x 11.09 mm. 6 diamonds adorn the agate measuring 2 mm each.
This is your opportunity to own a true rare gemstone.