Circa 1890 Fully Beaded Sioux Moccasins #1112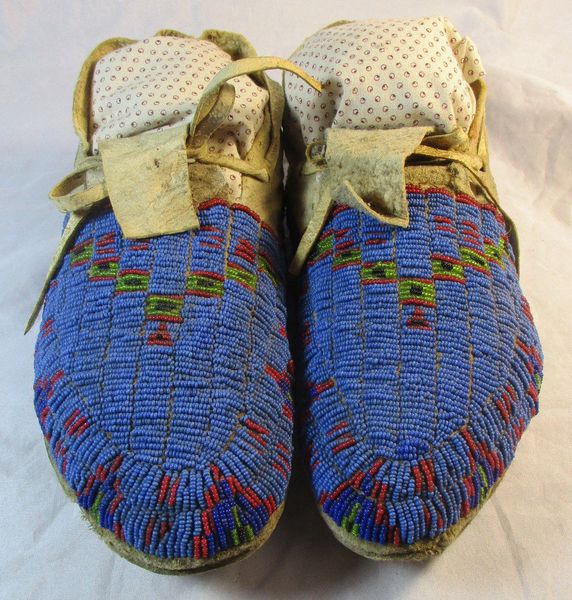 Great pair of circa 1890's Sioux fully beaded moccasins.
Minimal to no bead loss, great collectors condition. There are a couple spots along the seams that are pulling apart as shown in photos. Very small areas.
Soft brain tanned upppers, rawhide soles.
Soles measure 10" long by 4" wide. Uppers measure 3 1/4" tall.